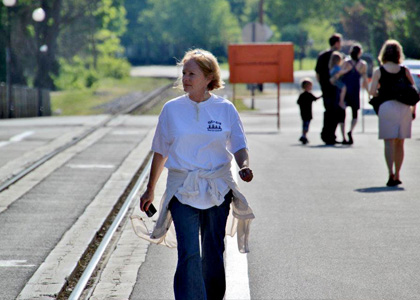 Linda Goin
Author
Linda Goin is an author, editor, designer, artist, blogger, online content developer, and published poet. Although she hides out in her home office in La Grange as much as possible, she also sneaks out at least twice a week for a little ballroom dancing.
Initially working as an independent artist and graphic designer, Linda broke into journalism in the early 1990s with a small local Colorado newspaper. In 1995, she garnered 13 Colorado Press Association awards, earning her the Shining Star Award for that year.
Since then, Linda went on to earn her master's degree in history, and ventured into academic writing. Her writing career, however, tends to lean heavily toward financial markets. She's written articles for Better Investing Magazine, and was a columnist for BuyandHold.com for ten years. Currently, she makes her living as a guest blogger and online content developer for MerchantNegotiators.com. She has a wide online repertoire, however, from articles about fishing to poems about the Gulf Coast oil spill.
Linda recently was thrust into the national spotlight in Cure magazine in her role as a caregiver. She currently is working on a memoir about the two years she spent caregiving her mother, who died from cholangiocarcinoma in June 2014. That book is expected to debut in late 2015.
Visit Linda's official website at: http://lindagoin.com/