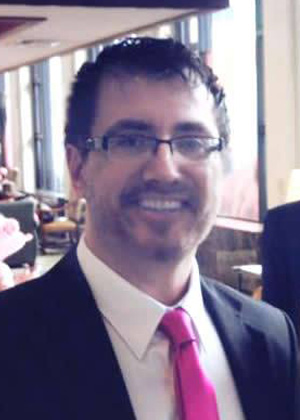 Kenneth Daniels
Entrepreuner
Author/Promoter
Starting out in business at the youthful age of 18, Mr. Daniels has had his fair share of successes and failures in those 27 years. He has ventured into every facet of his world of hobbies and come out successfully on some and not so successful on others. Ken look's at his world as in 3 phases:
1.) BSM-Before Successful Marketing
2.) ASM-After Successful Marketing
3.) MOS-Marketing on Steroids
The BSM phase included stints as a Massage Therapist, Fitness Trainer, Newspaper Publisher, Nutritional Counselor, Salon Owner.
The ASM phase included stints as a Massage Therapist, Nutritional Counselor, Copy Writer for Marketing, School Owner.
The Marketing on Steroids included stints as an owner of 3 Medical Facilities, taking 1000 dollars and turning it into $75,000 per month. Filmfestival owner, Pop Culture Convention owner going from 8,000 to 17,000 in one year using these techiques. Plus many other marketing success stories, writing a sales letter for a nationally known company that brought more sales in 3 days then they would get in 4 months.
After spending over $45,000 on classes and workshops, Ken still goes to yearly events to keep up on the world of marketing. He believes learning is a constant companion and has over 3000 books in his personal collection. Out of the over 3000 books only 17 are on the Kindle. Ken still loves to hold that book in his hand, smell the paper and turn that page.
"I love all aspects of business from the sales, customer service, creation of an idea but the most fun is marketing. That is where you get to meet the people and talk to them. People are what make up every business." ~Kenneth Daniels