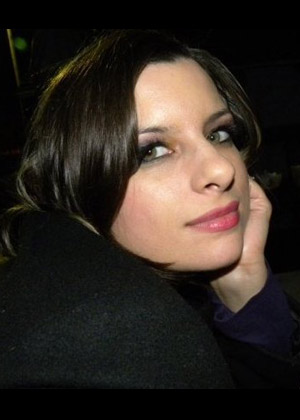 K.S. Daniels
Author
K. S. Daniels began writing stories in the 3rd grade. Her first story, complete with illustrations, was about a girl who was sucked into another world via a television set. Her next foray into writing involved horror, murder, and ghost stories, until she moved onto her current genre of Science Fiction. Daniels' first attempt at a novel length work began in the eigth grade. Hand written and spanning across three black and white mead notebooks, the novel, titled The Kaiburr crystal, remains unfinished.
In 2002, Daniels' graduated as High School Valedictorian and went on to pursue first a Bachalor's degree in Business Administration, then a Master of Arts in English, at the University of South Alabama. She remained at USA as an adjunct instructor for several years, teaching composition and Literature, until she moved to the New Orleans area and became a full time writer. During her time at the University of South Alabama, Daniels' had the honor of working with such writers as Carolyn Hanies (Bones series) , Sue Walker (Poet Laureate of Alabama 2003-2012), and Jasmyn Ward (National Book Award recipient 2012).
Her first novel, The Valkryie Profiles, was a quarter-finalist in Amazon's 2013 Breakthough Novel Award. It is the first in a trilogy, with the second book slated for release in mid 2014. She will also have a horror short story titled "Chimera" appearing in the second Luna's Children anthology by Dark Oak Press, also out mid 2014. Daniels' currently lives with her awesome husband, capricious daughter, two goofy pit bulls, one hyper poodle and a very wicked cat.