Imaginarium 2017's Film Festival!
The Imaginarium Convention's Film Festival showcases an array of short films, feature films, documentaries and music videos of all genres. Projects accepted into the film festival are evaluated by our jury for an array of awards that include several focusing on the storytelling/screenwriting components. As a convention that celebrates the art and craft of storytelling, we strive to present a diverse range of quality independent projects in the festival, while giving additional spotlighting to the screenplays and screenwriting aspects of filmmaking.
2017 Official Selections and Screening Times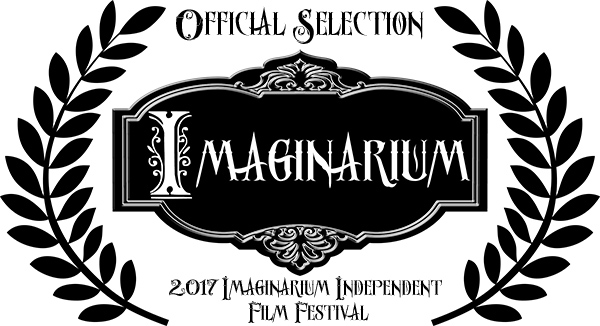 Here are the screening times and list of films that will be shown at the Imaginarium 2017 Film Festival, in our Jefferson Screening Room!  To see a synopsis, image, running time, and writers and directors for each project, please visit our
Film Festival 2017 Preview Page!
Friday, October 6
4pm – Boggy Creek Monster
5:30pm – Patient 62
9:30pm – Occupants
11pm – Tek
12:30pm – YOU'RE F**K'N DEAD!
Saturday October 7
11:00am Story for an empty theatre
12:05pm – Submerge: Echo 51
12:25pm: Submerge: Echo 51 Q&A
12:55pm Auto Shop
1:40pm SNOW SNAKE
(exhibition only)
2:00 pm Ruination
2:20pm Ruination Q&A
2:50pm The Prisoner Of Perdition
3:20pm Music Video Block
(includes "The River", "Burn the River Down", "Heart Me Out". and "Miss Fairy")
3:40pm Falling South
4:20pm My Friend Max
5pm Broken
5:30pm Viridescent
9:30pm – Beyond the Trek
11:20pm: HELL!
12:50am Gnawbone
Sunday, October 8
11:30 am  Consume
11:45 am Frankenfriend
12:00pm  Out of Frame
12:50pm The Ningyo
1:30pm Murder Virgin
2:05 pm Low Tide Drive
2:30 pm Out of my Mind
2:45pm The Sentinel Chronicles: Prelude to Darkness
3:00 pm The Sentinel Chronicles: Prelude to Darkness Q&A
(with J. Welin, Angela Ramsey Robinson and Harley David Morris)