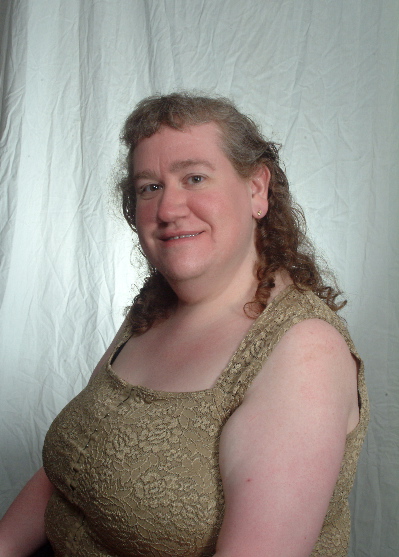 TammyJo Eckhart
Author
Several small presses have published TammyJo Eckhart's fiction since 1996 — Circlet Press, Greenery Press, Blue Moon, Ravenous Romance, Masquerade Books, Alyson Books, Python University Productions, and The Nazca Plains Corporation. One anthology Women of the Bite and a non-fiction book, At Her Feet were literary award finalists their publication years. Her current project is a trilogy from Circlet Press called Beyond the Softness of His Fur a science fiction tale about genetic manipulation, love, and the necessity of water in the mid-22nd century on a global yet very personal scale. Books one and two of this trilogy are currently available as her first e-books and spring 2014 will see the third installment available along with a single paperback collection of all three books.
Current writing projects include a re-imaged vampire novel, a series of five science fiction novels set at the end of the 30th century, a chapter in a history anthology, and editing her mother's unpublished children's stories.
A skilled storyteller, TammyJo enjoys reading her fiction to live audience so she is happy to travel in her region to perform readings, sell/sign books, and lead workshops and discussions on various aspects of BDSM, gender & sexuality, or the literature, culture, and study of science fiction, fantasy, horror and other types of speculative fiction. She has been a panelist, Game Master, and speaker at Derby City Fetish Ball, Duckon, Fandom Fest Louisville, Frolicon, GLLA, Headspace, Inconjunction, Kinky Kollege, Marcon, Midwest M/s D/s Conference, Millennicon, and Utopicon. She has also attended over a dozen private organization events as their sole speaker including the Erotic Heritage Museum in Las Vegas.
A huge but picky science fiction, fantasy, horror, and slash fan, TammyJo is also a prolific book reviewer writing 2-6 reviews a month for various scholarly and mainstream publications since 1999. Her review shelf generally stores around a dozen books at any given time so she has been known to turn down offers to review books when one just doesn't seem to fit into her fields of interest or experience.
TammyJo earned her PhD in ancient history with minors in women's history and folklore in November 2007 from Indiana University in Bloomington, and uses both her scholarly knowledge and twelve years teaching experience in her reviewing, writing, and storytelling.
Her ongoing RPG set in the "Ghoul: Fatal Addiction" variation of World of Darkness 3.0 runs at several science fiction conventions and she is always looking for good actors/players to embody her complex characters. She is also a consultant for the "Servants of Gaius" RPG series from the Avalon Game Company using her experience as a historian and a gamer to help them make the background more realistic and playable.
In late February of 2009, TammyJo founded The Chocolate Cult (http://thechocolatecult.blogspot.com/) as a way to help her address her own problems with emotional eating. Using her skills as a writer and researcher, she leads a team of nine volunteers who walk their numerous readers through the experience of chocolate in all varieties. As a group, they look into the cultural role of chocolate and the science that is evolving to examine this very popular yet fragile product to help the average person make better decisions about where to spend their money and what to put in their body without giving up one of life's most delicious pleasures.
Feel free to learn more about TammyJo at http://www.tammyjoeckhart.com or follow her latest adventures at http://thetammyjo.livejournal.com and various online communities you can find at her main website.