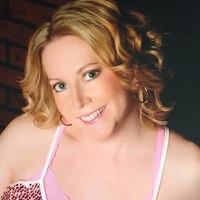 Mysti Parker is a wife, mom, author, and shameless chocoholic. She is the author of the Tallenmere standalone fantasy romance series, including the award-winning Hearts in Exile. Her first award-winning historical romance, A Time for Everything, was published in July 2015. Mysti's other romantic tales include The Roche Hotel romantic comedy series and contemporary novellas co-written with author MJ Post. Her short writings have appeared in the anthologies Hearts of Tomorrow, Christmas Lites, Christmas Lites II, Christmas Lites IV, The Darwin Murders, Tasteful Murders and EveryDayFiction.
Other writing pursuits include serving as a class mentor in Writers Village University's seven week online course, F2K. She has also published four children's books (Quentin's Problem, Fuzzy Buzzy's Treasure, A Home for Rosie & Dinosaur Zoo) under the name Misty Baker.
When she's not writing fiction, Mysti works as a freelance editor and copywriter. She also reviews books for SQ Magazine, an online specfic publication. She resides in KY with her husband, three children and too many pets.