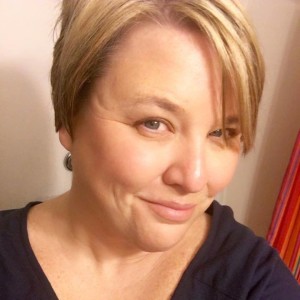 Melissa Goodman is an award-winning novelist, screenwriter and filmmaker from Mount Washington, KY. A lifelong believer in all things happily ever after. It wasn't until after her father's death in December 2010 that Melissa completed her first completed NASCAR inspired contemporary romance, It's Your Love. Hydra Publications published it in 2013.
She has gone on to complete and publish several other award-winning novellas and the coming of age tale, My Summer with the King. The story centers on a young girl's life the summer she meets and befriends the future King of Rock and Roll. Films and television is a part of Melissa's soul. She credits her love of movies for being able to cope through the toughest times of her life.
In 1999, Melissa and her producing partner formed Healing Hands Entertainment in hopes of telling stories that Hollywood avoided. Stories with strong female leads. They also cover taboo subjects such as rape, sexual abuse, and mental illness. At this year's The International Indie Gathering Film Festival, Healing Hands Entertainment broke its record with 11 awards across nine different categories including music video, short script-comedy, and a short documentary. Melissa latest projects include Letters to Daniel, a feature film set to shoot in 2016 and air on PBS.
When not writing or filmmaking, Melissa enjoys NASCAR, going to the movies and cheering on her University of Kentucky Wildcats