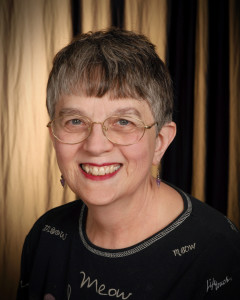 Marian Allen was born in Louisville, Kentucky and now lives in rural Indiana. For as long as she can remember, she has loved telling and being told stories. She writes science fiction, fantasy, mystery, humor, horror, mainstream, and anything else she can wrestle into fixed form.
Allen's latest books are her science fiction story collection OTHER EARTH, OTHER STARS and her fantasy short story collection SHIFTY: TALES FROM THE WORLD OF SAGE. Her latest short story sale was to Marion Zimmer Bradley's SWORD AND SORCERESS anthology.
She is a founding member of the Southern Indiana Writers Group and Editorial Director of Per Bastet Publications.
Allen blogs daily at Marian Allen, Author Lady, at Fatal Foodies on Tuesdays and at The Write Type on the 21st of each month. She invites you to visit her at http://MarianAllen.com for "Fantasies, mysteries, comedies, recipes" and free short stories.