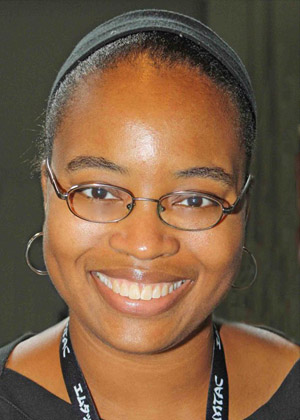 Kimberly Richardson
Author/Editor
Official Imaginarium 2015 Toastmistress
After found as an infant crawling among books in an abandoned library, Kimberly Richardson grew up to become an eccentric woman with a taste for jazz, drinking tea, reading books, speaking rusty French and Japanese, playing her violin and writing stories that cause people to make the strangest faces.
Tales From a Goth Librarian, published through Dark Oak Press and named a Finalist in the USA Book News Awards for Fiction: Short Story for 2009 and the International Book Awards for Fiction: Short Story in 2010. Author of The Decembrists and Mabon/Pomegranate, the upcoming books Tales From a Goth Librarian II, The House of Ginkgo, Through My Eyes: A Photographic Journey and Open A, as well as the editor of Realms of Imagination: An Urban Fantasy Anthology and the award winning Steampunk anthology Dreams of Steam and the award winning sequels Dreams of Steam II: Of Brass and Bolts, Dreams of Steam III: Gadgets and Dreams of Steam IV: Gizmos, and the upcoming Dreams of Steam V. A contributor to the anthologies BLACK PULP and the upcoming ASIAN PULP, Garbanzo Literary Journal Volume III, and Luna's Children: Stranger Worlds, a werewolf anthology. Other short stories and poetry by Ms.Richardson have been published through Sam's Dot Publishing/Alban Lake Publishing, Midnight Screaming, and FootHills Publishing.
Ms.Richardson is also the Programming Director for Memphis Comic and Fantasy Convention, a sci-fi convention held in Memphis, Tennessee.