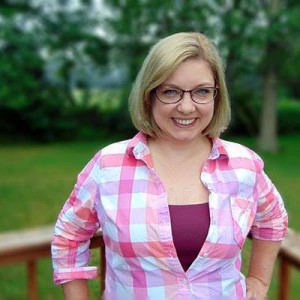 Katina French is a speculative fiction author from southern Indiana. An award-winning copywriter, she's been writing professionally for over 20 years. Her short fiction has been published in Daily Science Fiction, as well as anthologies from Echelon Press, Line By Lion and Per Bastet Publications.
Her steampunk Clockwork Republic series includes the novels Mirrors & Magic and Bitter Cold, retellings of "Snow White" and "The Snow Queen." A novella series, "The Belle Starr Chronicles," is old-fashioned space opera featuring a mentally-unhinged smuggler and her sentient ship.
Ms. French writes fast-paced, humor-laced stories of high adventure that appeal to young adults and the young at heart. She's married to her high school sweetheart, who proposed at a cast party for M*A*S*H (Kat played "Hot Lips"). They live in a Grey Cottage with two creative, funny opinionated kids and a Siamese cat who thinks she's a ninja.