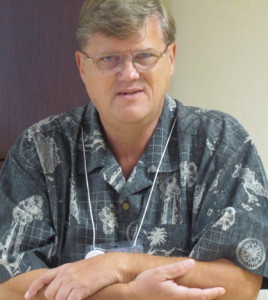 Dave Creek is the author of the novels SOME DISTANT SHORE CHANDA'S AWAKENING, and THE UNMOVING STARS, and the short story collections A GLIMPSE OF SPLENDOR and THE HUMAN EQUATIONS.
He's also published a series of novellas, including THE SILENT SENTINELS, A CROWD OF STARS, THE FALLEN SUN, and TRANQUILITY.
His short stories have appeared in ANALOG SCIENCE FICTION AND FACT and APEX magazines, and the anthologies FAR ORBIT APOGEE, TOUCHING THE FACE OF THE COSMOS, and DYSTOPIAN EXPRESS.
Find out more about Dave's work at www.davecreek.net, on Facebook at Fans of Dave Creek, and on Twitter, @DaveCreek
In the "real world," Dave is a retired television news producer.
Dave lives in Louisville with his wife Dana, son Andy, and two sleepy cats — Hedwig and Hemingway.