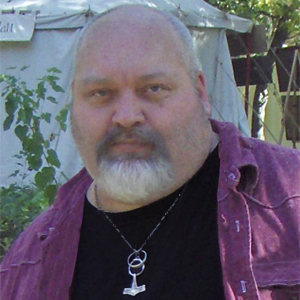 Bob Freeman
Author
Bob Freeman doesn't just write and draw occult detectives, he's also a card carrying paranormal adventurer who founded Nightstalkers of Indiana in 1983.
Bob's studies have focused on mythology, witchcraft, magick, and religion and these interests are reflected in his art, both as an author and illustrator.
Bob lives in rural Indiana with his wife Kim and son Connor.
He can be found online at occultdetective.com