Get ready for the Third Annual Imaginarium Masquerade Ball!
Join us Saturday, October 8th for what promises to be the best Masquerade Ball and Costume Contest yet!
DJ Keith Brockman of Soundoff and a cash bar await you, so choose your best literary, game or movie costume and join the fun! A jury of silent judges will be on hand to choose the best and most original costumes!
$600 in cash prizes awarded to the top three overall in the contest! ($300 for first place, $200 for first runner-up, and $100 for 2nd runner-up)
The contest will be followed by a dance party with our DJ, Keith Brockman, so time to relax and have some fun!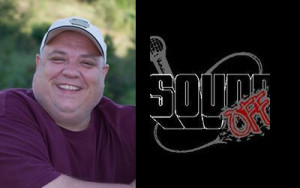 More to come, but for a few of the ground rules for the contest…
MASQUERADE/ CONTEST RULES:
All costumes must be literary in nature. Costumes can be built from movie/television/game franchises, but the character itself must have a basis in literature (classic, speculative, romance, comic, indie, etc).
Costumes will be judged on creativity, uniqueness, and character-based precision. A costume does not have to be of professional make to be considered for the prizes. We want to see our cosplayers' imaginations shine through.
Since our judges won't know everyone in attendance, a sign-in sheet will be provided at the door. If you wish to be considered for the prizes, we ask that you sign in when you arrive with your real name and your character. In the event we have more than one of the same character, photos may be taken by con staff for reference. (Note: The judges will not see this list.)
No nudity. This event as with the rest of Imaginarium's main events, is family friendly. All ages will be admitted to the Masquerade. Costumes containing nudity or adult-themed parts will be disqualified from the contest and the wearer asked to change clothes and/or leave.
A cash bar will be provided, however proper identification will be required.