This is a page to recognize a very special kind of sponsor, the Friends of Imaginarium, who are supportive of our mission to bring the absolute best in content to writers in a manner that is accessible and welcoming to all genres.
We deeply thank our Friends of Imaginarium such as: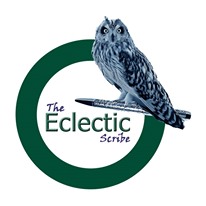 Stephanie Marshall Ward, Editor & Writing Coach: Developmental (structural) editor, writing coach, and copyeditor specializing in working with new and emerging writers, including self-publishing authors. I also work with publishers. I have 11 years experience coaching and editing professionally. My passions are working with authors and publishers of science fiction, fantasy, mysteries, literary fiction, and creative nonfiction (such as memoirs). Please contact me to discuss your project. http://theeclecticscribe.com
If you would like to become a supporter of Imaginarium's mission by becoming a Friend of Imaginarium, please visit our sponsorship page.