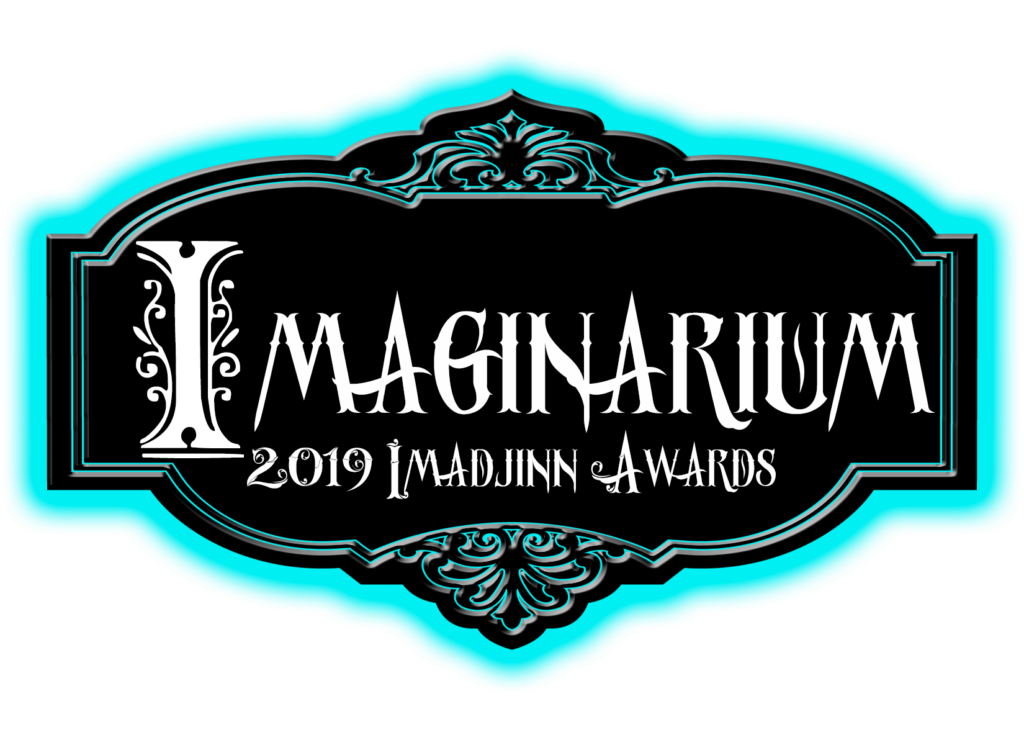 Nominations are now open for the 2019 Imadjinn Awards! Featuring 15 categories of literary awards, the Imadjinns are a highlight of the annual Imaginarium Convention's Awards Banquet.
Categories in the 2019 Imadjinn Awards include:
Best Romance Novel
Best Thriller Novel
Best Mystery Novel
Best Science Fiction Novel
Best Fantasy Novel
Best Historical Fiction Novel
Best Children's Book
Best Paranormal Romance Novel
Best Non-Fiction Book
Best Young Adult Novel
Best Horror Novel
Best Short Story
Best Urban Fantasy Novel
Best Anthology
Best Short Story Collection (single author)
The nomination period will be closed at 11:59pm EST on May 31st.
Following the nomination deadline, the Imadjinn Awards Committee will evaluate all entries and name the field of finalists. The finalists' entries will then be read and judged by the Imadjinn Awards Jury for the determination of winners in each category.
To nominate a title for the 2019 Imadjinn Awards, visit this page to read the guidelines and fill out the official nomination form: