Imaginarium 2017 is proud to announce award-winning, multi-genre author Gary A. Braunbeck as an Imaginator guest! With 19 books, over 200 short stories, and genres spanning from mysteries, to thrillers, to science fiction, fantasy, horror and mainstream literature, Gary's work exemplifies award-winning achievement and dedication to the craft of writing. An adjunct professor at Seton Hill University and frequent host of workshops and seminars, Gary is also an outstanding writing instructor who has always been willing to help other writers on their path. Imaginarum Convention is elated to have Gary joining us for our 4th year and our attendees will see why he is a perfect fit for a convention all about creative writing!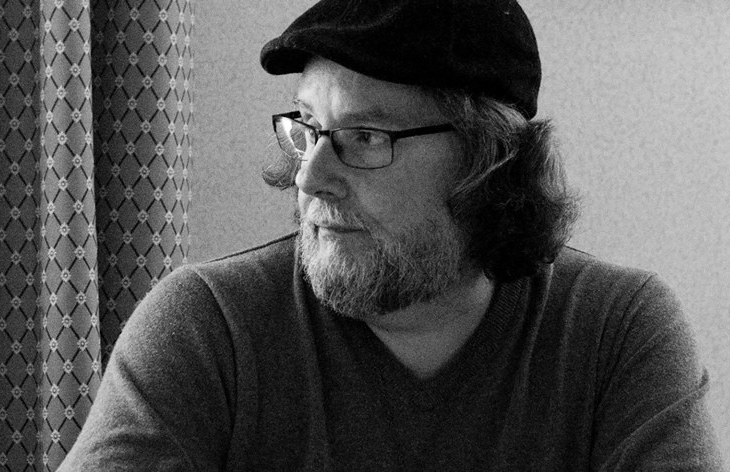 About Gary A. Braunbeck: Gary A. Braunbeck is a prolific author who writes mysteries, thrillers, science fiction, fantasy, horror, and mainstream literature. He is the author of 19 books; his fiction has been translated into Japanese, French, Italian, Russian and German. Nearly 200 of his short stories have appeared in various publications. Some of his most popular stories are mysteries that have appeared in the Cat Crimes anthology series.
He was born in Newark, Ohio; this city that serves as the model for the fictitious Cedar Hill in many of his stories. The Cedar Hill stories are collected in Graveyard People and Home Before Dark.
His fiction has received several awards, including the Bram Stoker Award for Superior Achievement in Short Fiction in 2003 for "Duty" and in 2005 for "We Now Pause for Station Identification"; his collection Destinations Unknown won a Stoker in 2006. His novella "Kiss of the Mudman" received the International Horror Guild Award for Long Fiction in 2005.
As an editor, Gary completed the latest installment of the Masques anthology series created by Jerry Williamson, Masques V, after Jerry became too ill to continue.
He also served a term as president of the Horror Writers Association. He is married to Lucy Snyder, a science fiction/fantasy writer, and they reside together in Columbus, Ohio.
Gary is an adjunct professor at Seton Hill University, Pennsylvania, where he teaches in an innovative Master's degree program in Writing Popular Fiction.
His nonfiction writing book Fear In A Handful Of Dust: Horror As A Way Of Life has been used as a text by several college writing classes. Gary has taught writing seminars and workshops around the country on topics such as short story writing, characterization, and dialogue.
About Imaginator Guests: Since our debut in 2014, Imaginarium Convention has designated special Imaginator Guests to be spotlighted and celebrated. Imaginator guests are featured in special Q and A's, highlighted at Opening Ceremonies and Awards Banquets, given special designation in the vendor hall (some with featured signing times), and appear on prime panels or workshops. For further information on Imaginarium, please visit our site at www.entertheimaginarium.com