Imaginarium 2017 is proud to welcome bestselling fantasy author C.S. Marks as an Imaginator Guest.  With an extensive academic background and a celebrated fantasy series that established C.S. as one of the most successful independent authors in speculative fiction, she is a fantastic guest who embodies the spirit of what Imaginarium Convention is all about.  From publishing to writing, to her extensive equestrian background, C.S. will bring great insights to our celebrated programming in the nation's premier convention about creative writing.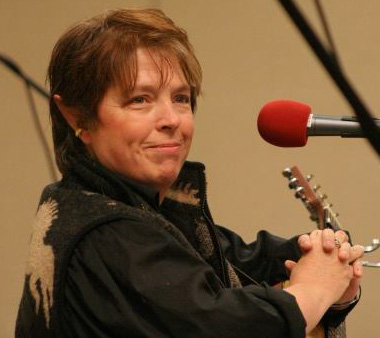 About C.S. Marks: 
C.S. Marks has often been described as a Renaissance woman. Artist, songwriter, author, illustrator, educator, field biologist, and avid horsewoman, Chris holds a BS in Zoology from Butler, a MA in Zoology from Southern Illinois University at Carbondale, and a PhD in Life Sciences from Indiana State University.
Dr. Marks recently retired from SMWC, where she served as chair of Equine Studies for over twenty years, attaining the rank of Full Professor and earning the Pomeroy award for excellence in teaching. She is now in demand as a lecturer and presenter at conventions, academic fairs, equestrian events, and publishing workshops.
She has competed both nationally and internationally in the sport of endurance riding. One of only a handful of Americans to have completed the grueling "Tom Quilty" Australian National Championship hundred-mile ride, she has described that moment as her "finest hour."
The child of an English professor, she has always loved classic literature as well as epic fantasy, and decided to try her hand at writing and illustrating an epic series. The result: The very successful Elfhunter trilogy (Parthian Press), which has sold over 50,000 copies both in print and e-book form. This epic trilogy has garnered awards (Reviewer's Choice Best Fantasy, Best Series) and over 200 reviews. She is now hard at work on an exciting new Alterran series, the Undiscovered Realms.
Since our debut in 2014, Imaginarium Convention has designated special Imaginator Guests to be spotlighted and celebrated. Imaginator guests are featured in special Q and A's, highlighted at Opening Ceremonies and Awards Banquets, given special designation in the vendor hall (some with featured signing times), and appear on prime panels or workshops.  For further information on Imaginarium, please visit our site at www.entertheimaginarium.com